USE SEE-CLICK-FIX TO REQUEST SERVICES OR REPORT AN ISSUE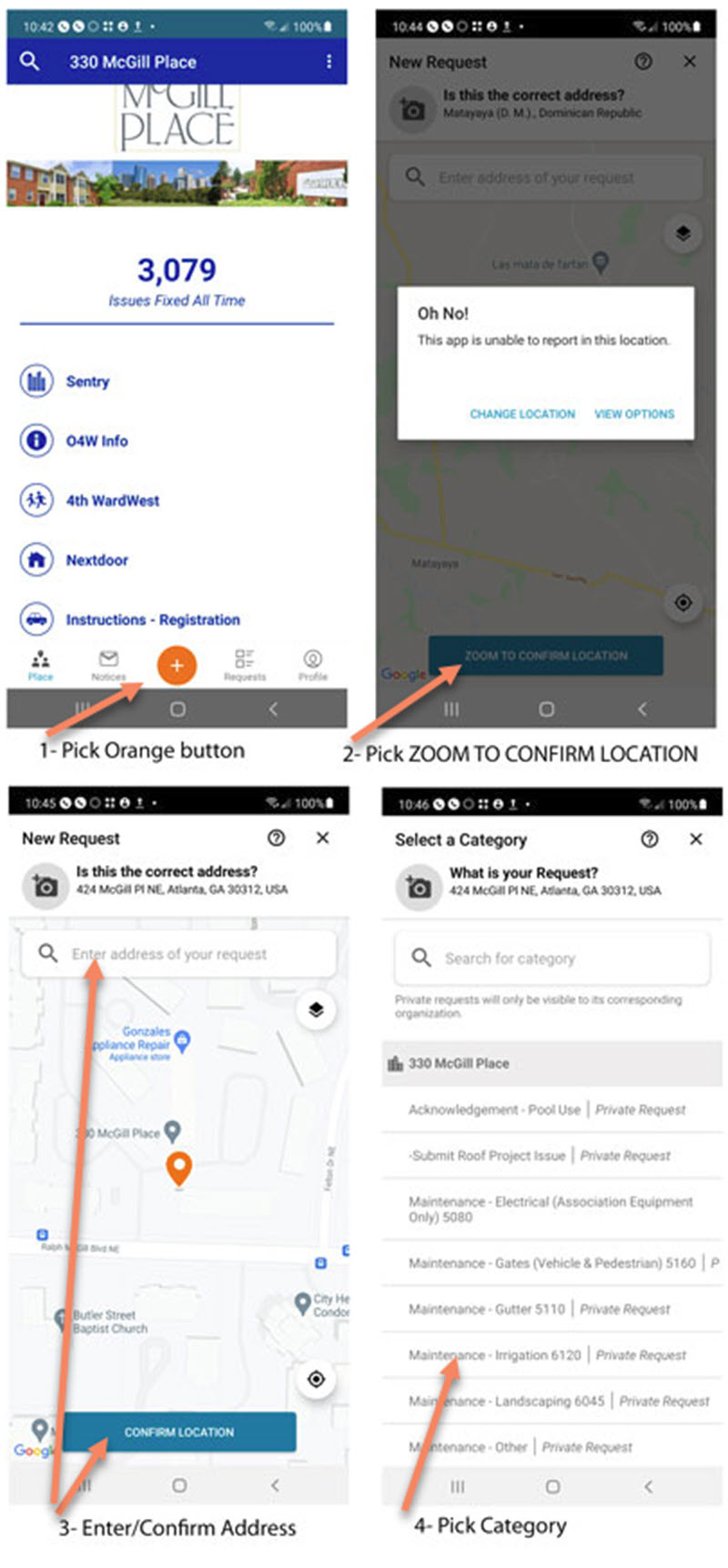 (ABOVE) Screens showing how to access app.
Using either a phone or other device McGill Place SeeClickFix allows residents to document an issue on the property and notify Sentry Management and the McGill Board of the issue for immediate response. The app is your one stop shop for all things "330 McGill," including:
Monthly Fees (See Sentry Management)

parking decals

mailbox keys

gate access devices

pest control

pool permissions

outside maintenance
Youtube Tutorials



– PHONE APP-

  Go to app store and find "McGill Place SeeClickFix". Create a user account, then at the bottom of the screen SELECT THE ROUND ORANGE BUTTON to "request" a service, enter your address, confirm address for geo-boundaries of McGill Place, pick the category of request or report,  add a photo of a problem or click "No Photo", enter your unit #, hit submit. 
I-Phone APP :

https://apps.apple.com/us/app/seeclickfix/id322000552

 
– PC or IPAD –  The protocol is similar. Start with "request" here: https://seeclickfix.com/330-mcgill-place/