SENTRY MANAGEMENT, INC 
Sentry is available 24 hours and takes care of closings, leasing, certificates of insurance, assessments for violations, accounting, records, state and federal filings, negotiations with vendors and contracts, etc.
Two ways to streamline information and payment exchange: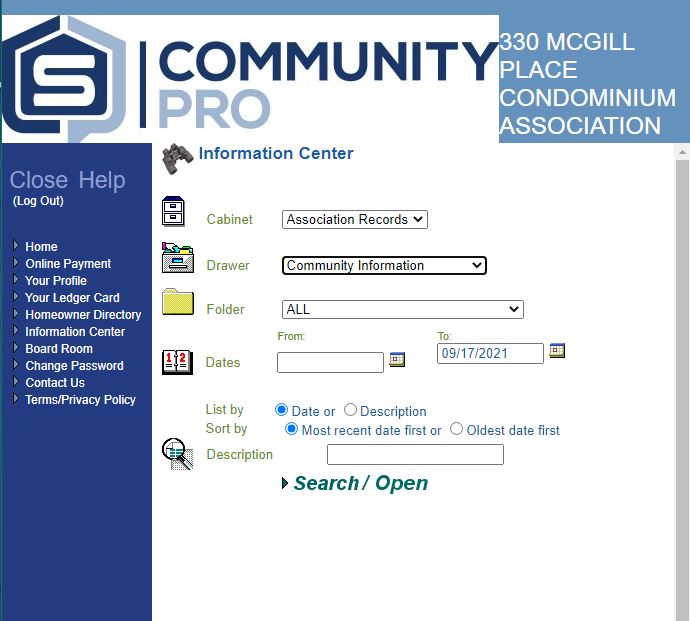 (ABOVE) CommunityPro® menu with search parameters.
2. Sentry Community Association Managers
 

Information Center

with cabinet, drawer &  folder Search parameters.
Then under Cabinet: Association records; Drawer: Community information you can find these folders:

Architectural Standards and Guidelines

Meeting Minutes

Form to sign for EV station access. Here are EV Station 

Guidelines

.

Budgets

Certificate of Insurance (for your Mortgage Company: Community Association Underwriters of America, Inc.)
Governing Documents (Legal information)

Certificate of Insurance for your Mortgage Company: You can also go here https://www.cauinsure.com/CertRequest , fill out the form and they will send it to your mortgage company.