SCAN THIS /REGISTER HERE: https://330mcgill.parkingattendant.com/330mcgill/services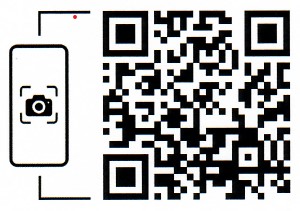 NEW PARKING SYSTEM

Parking is a valuable amenity in our community and it's important to your Association that it is well managed and enforced. The rules are designed to provide equitable parking for all residents and guests. Here are 3 documents for your reading pleasure:
·     Parking Changes Letter (with towing info)
·     Parking Rules (Full Version)
·    Smart Decal Instructions
Those residents living at McGill Place will be receiving a non-descript letter in the mail that has Sentry's address as the return address (Off-site owners do not need to a decal and will not receive a mailer).
This mailer will have:
Your unit specific 6-digit passcode
Two (2) smart decals
Refrigerator magnet
a one-page document
You will be able to register your vehicle(s) using the QR on the mailer document, a link from our 330McGill.com website, or a blue vehicle icon button in the McGill mobile app.
The mailer will contain your private passcode for registering your vehicle(s) and any visitor (i.e., "authorized") vehicles. Write your passcode on the magnet and place it in a safe place. McGill Place will no longer allow yellow hang tags as a visitor pass. All visitors must register their vehicle, if parking on the property between 10:00 p.m. and 7:00 a.m. (i.e., overnight) via the parking link in the 330 McGill mobile app, the QR code from your mailer or magnet, or using the link found on the 330 McGill website.
Once your Association sees that decals are arriving, we will send additional communications about hosting a virtual session for those that need assistance in registering their vehicle(s).
SMART DECALS ARRIVED MARCH 2023
You* will be receiving your two (2) new green smart decals in the mail soon. Watch for the plain envelope that will have Sentry's address as the return address so you don't mistakenly throw it away.
Your mailer will have two (2) green smart decals, a refrigerator magnet, and a welcome flier.
*Only residents living in the community will receive the mailer. Off-site owners do not need to register their vehicle, especially if the off-site owner is a landlord. The decals are for the unit occupant(s).
Easiest Way:
1.   Copy your Passcode from the flier over to your refrigerator magnet.
2.  Have your vehicle(s) license plate number handy.
3.  Open your mobile device camera and scan the QR code on the flier (not the decal), or scan/tap/click the image above.
4.  Once the app/webpage opens, the GUEST registration will appear first. Scroll down, find, and click the blue button labeled Activate Smart Decal.
5.  Use your mobile device camera and scan your decal.
6.  Complete the form about your vehicle and then your information. Use the pick list or type in your unit number in the "Home" box.
7.  Then press the save or activate button.
8. Clean the exterior glass of the REAR DRIVER-side windshield.
9.  CAREFULLY remove the decal from the paper backing.
10.  Apply the correct green smart decal to the correct vehicle. Save any unused decal(s) for later use.
Easy Way:
Using a web browser, navigate to: https://330mcgill.parkingattendant.com/ or tap/click the QR image above.
Then use the same steps above, except you will type in your green smart decal number rather than scanning it.
Sentry Management is available to assist during business hours. Your Association is hosting a walk-in help session on Monday, February 6 from 5:00-7:00 p.m.
Things to Remember
·     Smart decals become effective March 1, 2023.
·   Any day a GUEST vehicle parked on the property between the hours of 10:00 p.m. and 7:00 a.m. must register as a guest registration, which can be done in advance or when ready.
·     Visitors can register their vehicles themselves, but they will need your Unit number and Passcode. Visitors must register EVERY NIGHT.
·     Units may use 14 overnight visitor registrations over a rolling 30-day period. You can register one car 14 nights per month, 14 cars for one night, or any combination thereof.
·     Residents with extenuating circumstances (e.g., a rental car) and need additional visitor days must contact Sentry using the QR code on the magnet, flier, or [email protected].